TCG Ranked #36 on Washington Business Journal 50 Fastest Growing Companies List
Aug 8, 2023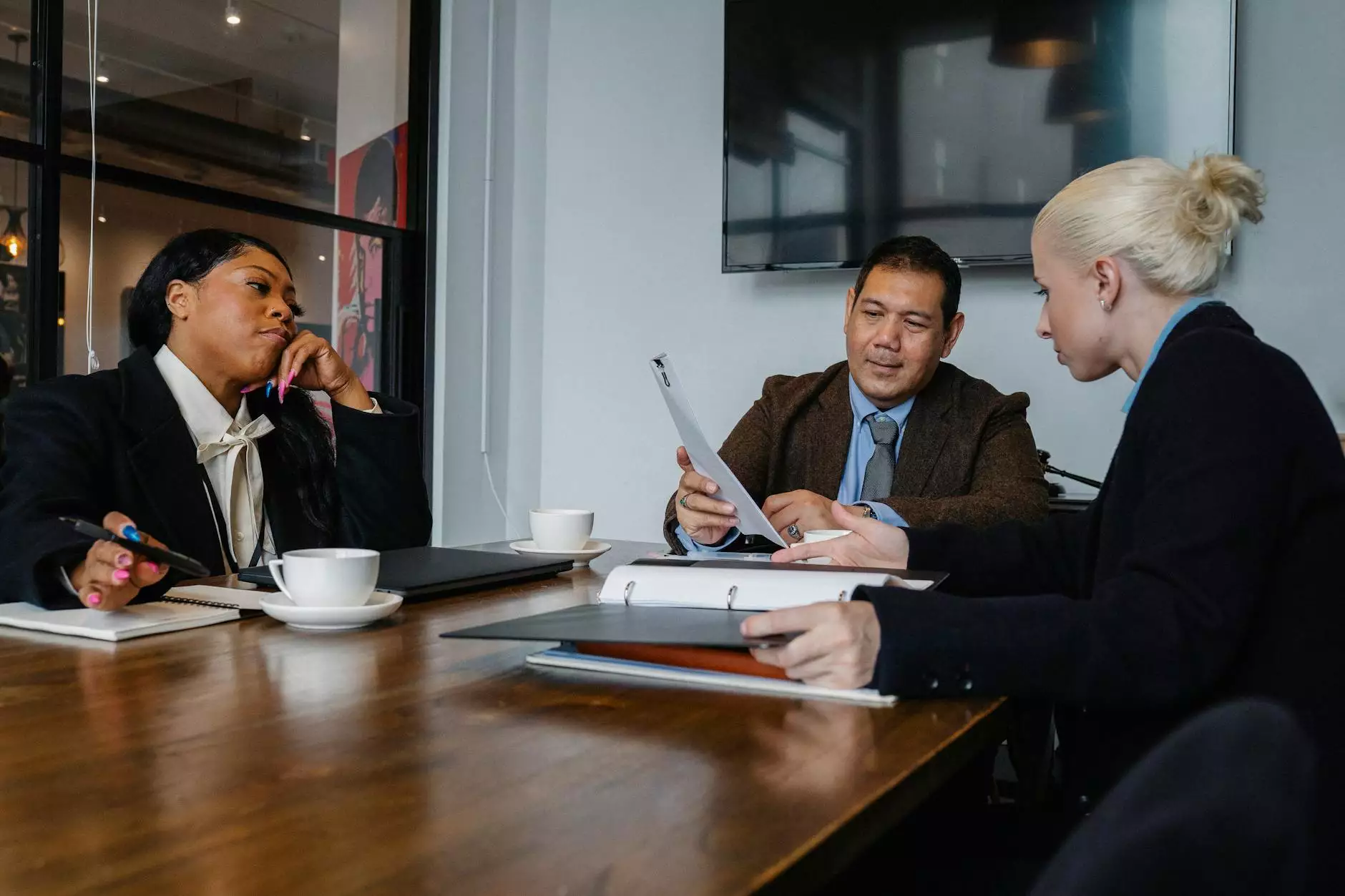 Solutions Eighty Seven is thrilled to share the exciting news that TCG, a prominent player in the Business and Consumer Services - Digital Marketing industry, has achieved an incredible feat. TCG has recently been recognized and ranked #36 on the esteemed Washington Business Journal 50 Fastest Growing Companies List. This recognition highlights TCG's exceptional growth, dedication, and undeniable achievements in the industry.
Unveiling TCG's Remarkable Growth
With a deep passion for digital marketing and a commitment to delivering unparalleled solutions, TCG has surpassed all expectations. Their relentless determination and unique approach have catapulted them to becoming one of the fastest growing companies in the region. The Washington Business Journal 50 Fastest Growing Companies List acknowledges TCG's undeniable impact and exceptional growth rate.
Setting the Bar Higher in Digital Marketing
TCG's dedication to providing cutting-edge digital marketing services has been instrumental in their remarkable success. By staying ahead of the ever-evolving digital landscape, TCG has been able to cater to the diverse needs of their clients, ensuring their businesses thrive in the highly competitive market. Their commitment to innovation, creativity, and strategic thinking has earned them an enviable reputation in the industry.
TCG: A Trusted Partner in Digital Marketing
Businesses turn to TCG for their digital marketing needs, recognizing the exceptional value and expertise the company brings to the table. TCG's team of industry experts possesses deep knowledge and experience, allowing them to offer tailored solutions that drive tangible results. Whether it's search engine optimization (SEO), content marketing, social media management, or paid advertising, TCG goes above and beyond to help clients achieve their goals.
Unmatched Client Satisfaction
One of the keys to TCG's success lies in their unwavering commitment to client satisfaction. TCG believes in building strong, lasting partnerships with their clients, working closely to understand their unique business objectives. By delivering customized strategies and closely measuring performance, TCG ensures their clients' success becomes their success. The positive feedback and testimonials from satisfied clients speak volumes about TCG's exceptional service and results.
Contributing to the Community
TCG not only excels in driving business growth but also believes in giving back to the community. Through various initiatives and partnerships, TCG aims to make a positive impact beyond their clients' bottom line. By supporting local businesses and organizations, TCG exhibits their strong sense of corporate responsibility, making them a well-rounded and socially conscious company.
Looking Towards a Bright Future
As TCG celebrates this remarkable achievement, they continue to envision a future where their expertise and innovative solutions pioneer new paths in the digital marketing industry. With a relentless pursuit of excellence and an unwavering commitment to their clients, TCG is poised to achieve even greater milestones in the years to come.
Conclusion
Solutions Eighty Seven proudly congratulates TCG on their well-deserved recognition as #36 on the Washington Business Journal 50 Fastest Growing Companies List. TCG's remarkable growth, comprehensive digital marketing services, and dedication to client success have positioned them as an industry leader. TCG proves that innovation, expertise, and a passion for excellence are the driving forces behind their success. As a trusted partner in the Business and Consumer Services - Digital Marketing space, TCG continues to set new standards and inspire others within the industry.
Visit the TCG Ranked #36 on Washington Business Journal 50 Fastest Growing Companies List article to learn more about TCG's outstanding achievements and how they can help businesses thrive in the digital marketing landscape.